TORDANDREA IN TWENTIETH CENTURY
TORDANDREA'S FALLEN DURING WORLD WAR I
In the war of 1915-1918 twenty-two citizens died. Their names are written in the marble of the War Memorial, that was in the middle of the main square till a little time ago.

Antonio Baldelli
Roberto Baldelli
Pietro Baldelli
Amedeo Baldelli
Bernardino Baldoni
Antonio Balducci
Giovanni Bartolini
Ruggero Bartolini
Giovanni Battistini
Natale Battistini
Biagio Belli
Adriano Ferracci
Alessandro Filippucci
Eugenio Gambacorta
Attilio Marchesini
Dante Marchesini
Romeo Pansolini
Carlo Pastorelli
Amedeo Piobbico
Argante Rapo
Custode Sorignani
Guido Sorignani
---
During the summer of 1997, the War Memorial has been moved from the main square to the little public garden.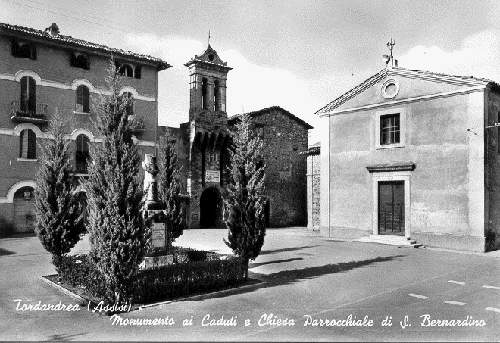 Before the removal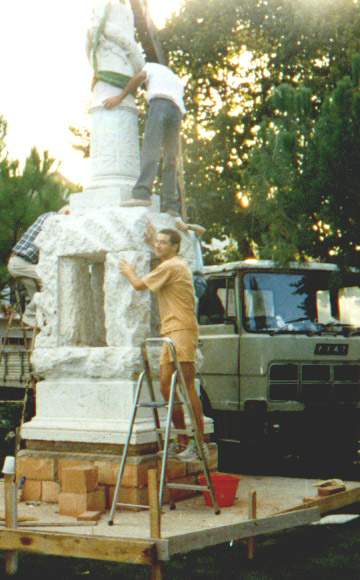 Removal phase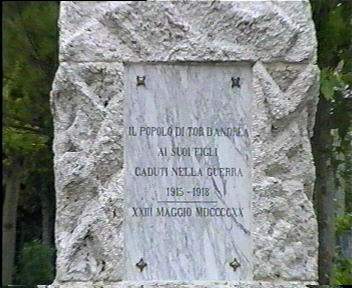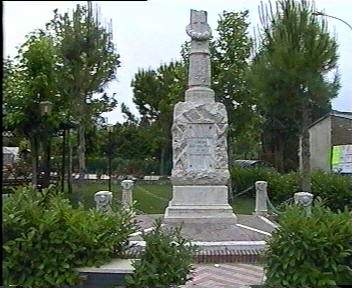 Present-day condition
---
TORDANDREA AND WORLD WAR II

Tordandrea, just like many other places, lived its hard times during WWII. The worst period was between the fall of Fascist regime (July, 25, 1943) and the liberation of Assisi (June, 17, 1944). Since August 1943, on town's walls, German posters appeared to order hard impositions. According to German commands to avoid gathering of people, the Security Chief of Assisi prohibited parish priests from performing religious practices "because of state-of-war". Despite this, in March and May, 1944, Tordandrea's parish priest wrote to "The German Commander of Assisi" to be authorised to carry out the Holy Friday's Procession and St. Bernardino's Procession. In both cases, Colonel Valentin Muller's answer was "nichts einzuwenden".


TORDANDREA'S CITY BAND

In 1945, glorious Tordandrea's city band (founded in 1918-19) was replaced by a new one. At this retake, Catholic Action Association gave the band a fee, which has been obtained by three citizens. At that time the band had 21 instruments and 20 players. After father Galletti, the director was M°Francesco Pasanisi. The band was present in a lot of public gatherings; among these, the band played for the visit of Amintore Fanfani in Assisi, 1956.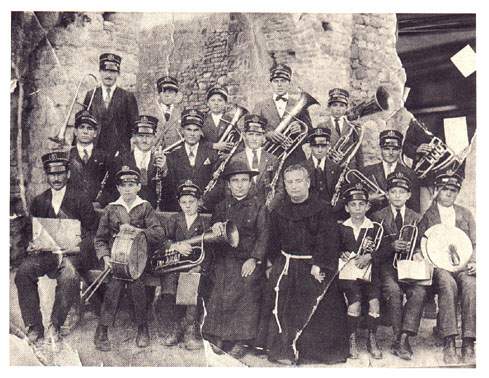 The Band in 1992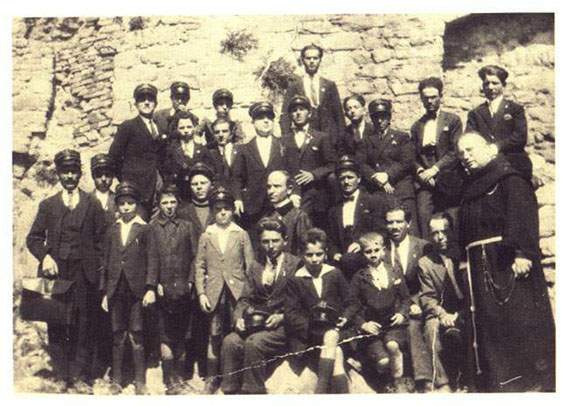 The Band in 30's